Igor Tomashevsky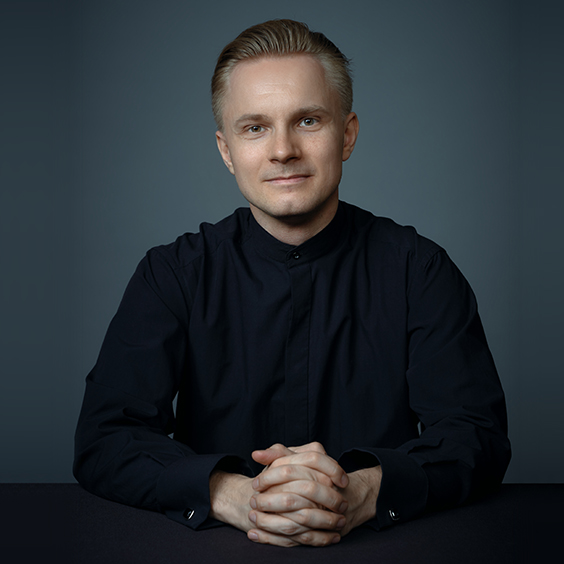 Conductor
International contest winner
Igor Tomashevsky began his professional education as a pianist and composer at the specialized secondary music school under the auspices of the St. Petersburg Conservatory named after N. A. Rimsky-Korsakov. He then went on to study at the Conservatory proper, getting a degree in music composition (class of Professor A. D. Mnatsakanyan) in 2009 and in opera and symphony conducting (class of professor E. A. Serov) in 2012.
Throughout his career, he has worked with numerous symphony orchestras from across Russia, such as the Volgograd Academic Symphony Orchestra, Kostroma Governor's Symphony Orchestra, and the Chamber Orchestra of the Novgorod Regional Philharmonic. He has conducted orchestras at the Mariinsky Theatre, Mikhailovsky Theatre, the Mariinsky Theatre branch in Vladikavkaz, the Armenian National Opera and Ballet Theatre in Yerevan, English National Opera, and Opéra National de Paris, as well as the Estonian National Symphony Orchestra and the Lithuanian National Symphony Orchestra.
His collaborations with opera and ballet theatres have included such outstanding troupes as the aforementioned Opéra National de Paris, along with Bergen National Opera, Norway. Igor Tomashevsky currently works at Herzen University as an associate professor at the Choral Conducting Department. He is also the art director and conductor of the St. Petersburg State Academic Symphony Orchestra, and regularly conducts operas and ballets at the Hermitage Theatre, Novosibirsk State Academic Opera and Ballet Theatre, and Leonid Yacobson Ballet Theatre.