Anna Skvortcova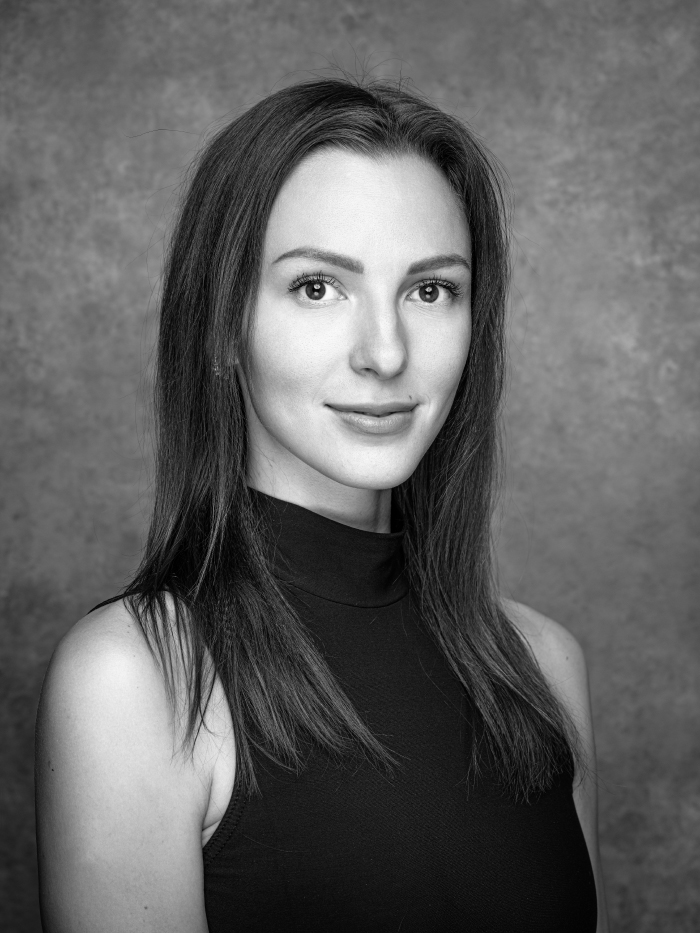 Soloist
Born in Saint-Petersburg.
In 2015, graduated from the Vaganova Russian Ballet Academy, where she studied under M. Gribanova.
Since 2015, has been starring at the Saint-Petersburg State Academic Leonid Yacobson Ballet Theatre.
Has appeared in: Laurencia (Pascuala), Raymonda (variation), The Conservatory ballet (trio), Die Puppenfee (The Puppet Fairy) (French Doll).
Credits:
Giselle (Myrtha) — choreography by Jean Coralli, Jules Perrot, and Marius Petipa
The Nutcracker (Snowflake Waltz) — choreography by Vasili Vainonen
Swan Lake (pas de trios, the Hungarian Dance, Grown Swans, Swan Duo) — choreography by Marius Petipa and Lev Ivanov
The Sleeping Beauty (Fairy of Audacity, Fairy of Mischief, Gems, Ladies in Waiting) — choreography by Marius Petipa and Jean-Guillaume Bart
Don Quixote (Flower girl) — libretto and production by Johan Kobborg based on a ballet by Marius Petipa
Grand Pas from the Paquita ballet (Trilby variation, duo) — choreography by Marius Petipa
Pas de quatre (from the Classicism-Romanticism cycle) — choreography by Leonid Yacobson
The Village Don Juan (from the Genre Scenes cycle) — choreography by Leonid Yacobson